Appearance
Edit
He is 5'8" tall, he has white-black fur giving him a silver-ish look.
He usually wears white long sleeve shirts with a blue vest and black pants but he tends rolls up the sleeves of his shirt, he doesn't usually wear any footwear.
He has a small round scar at the base of his thumb on his right hand.
Personality
Edit
Main traits
Edit
Empathetic: Aodhfionn can be very empathetic, he is able to easily relate and understand others' feelings, which consequently makes him rather considerate as to what he will say/do to someone, thinking on how what he says/does would make others feel.
Humble: Aodhfionn is quite humble, often putting others' needs and wants before his and hardly ever making a big deal about anything he'd need or want.
Obedient: Having been working as a servant for most of his life he is accustomed to following orders, he will follow most orders within reason without a doubt.
Incurious: Aodhfionn is very one-track minded, often focusing on his current task, which is mostly house work, ignoring other things that might happen around him;
He will hardly ever question things in order to find out more about them.
Ignorant: Aodhfionn is very ignorant towards his surroundings and lacks a lot of general knowledge not having done much studying as he grew up, though what he lacks in general knowledge he makes up in emotional knowledge.
Strengths
Edit
Good Listener: Due to him being very Empathetic and Humble he can be a very good listener for those who need someone to share their feelings with.
Hard working: Being Obedient, Humble and Incurious, Aodhfionn can be a very good worker, often focusing only on his current task without deviating and doing it as best he can to avoid inconveniencing others.
Gullible: Having not assisted to any kind of actual schooling as a pup and not having explored around to much due to him being Incurious, Aodhfionn is very gullible, he doesn't really know how many things work and he could easily believe any lie told to him about their usage and how they work.
Mild Hemophobia: Aodhfionn can't stand the sight of blood, seeing blood will make Aodhfionn dizzy and he will need to take a moment to compose himself, his reaction might vary depending on the amount of blood he sees and the amount of time he looks at it, seeing small amounts for short periods of time will make him dizzy but he will only need to take a few breaths to relax, while seeing large amounts for long periods of time will make him dizzy enough for him to have to lay down for at least 5 minutes or even faint in extreme cases.
Illiterate: Having never had a proper education, Aodhfionn is unable to read, this is something that he is highly ashamed of and will often try to not show it.
Physical
Edit
High Stamina
Edit
Ever since he was little, Aodhfionn had a lot of moving around to do, whether it was running after a theft as a child or working nonstop as a teen, which led to him having a rather high amount of stamina.
Heavy Lifter
Edit
Having had to work a lot as he grew up, he ended up having to carry a lot of heavy objects, bags of grains, water containers or boxes full of all kinds of wares, due to this he is able to lift rather heavy objects, peaking at around a total of 140kg, although lifting something so heavy would cause a lot of strain and possibly even cause injury to his back, arms and knees.
Focused Mind
Edit
Aodhfionn is able to focus in a single task easily, becoming quite one-track minded as he does a task and thus performing it more efficiently due to the lack of distractions.
Heightened Perception
Edit
Due to his rather uncommon level of focus, he is able to spot a few more details relating to a task than others would regularly, this is mostly applied to anything within his skill set, as he wouldn't really know what to look for in that which is unknown to him.
Skill-based
Edit
Pickpocketing (Rusty)
Edit
A skill he learned when he was a child, while its something that he has done in the past he has not done that in over 10 years, therefore he wouldn't be too good due to lack of practice.
Lock-picking (Rusty)
Edit
Yet another skill from his childhood and yet another skill that would require some practice, despite of not having done this in over 10 years he still has a lock-pick tool as a memento of his childhood.
Basic Carpentry & Woodworking
Edit
Having had to work for Ruarc required him to learn some level of carpentry, he isn't a master at it but due to constantly having to repair things around the house he is able to create sturdy structures and furniture.
Basic Tailoring
Edit
Yet another skill he had to learn while living with Ruarc, while most of the time Ruarc would send him to the local tailor when he needed to have garments fixed, Aodhfionn ended up learning some tailoring in order to fix his own garments.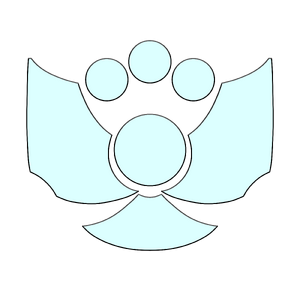 Healing Aura
Edit
Aodhfionn's first power as the Life elemental, this ability is an area of effect, heal over time type ability, healing slowly those who stand near Aodhfionn while it is active.
Because he is not yet good at handling his element the area of effect is rather small, occupying a distance of about 5 feet away from Aodhfionn in all directions, the healing is rather slow and minimal and Aodhfionn is unable to hold it for long periods of time.
Life with his parents
Edit
Roel Wolffe and Shayla Searc, were what one might know as "common thieves", often looting what they could to get by, one would have thought that once they had a child they would mend their ways but as their child grew up they began teaching him how to steal, trying to make the newest member of the trio into a master of thievery, Aodhfionn being a child did not really understand what he was doing and did as his parents told him, often getting into trouble without really knowing why, as this is what he was told he had to do.
They continued this lifestyle until Aodhfionn reached the age of 10, that was the moment in which Aodhfionn's parents made the mistake of getting too overconfident and stole from someone who wouldn't let them off the hook so easily, upon realizing their mistake they decided to flee from Hideston as it was no longer safe for them, they thought their best choice was to head to Chaimsland, but it was also clear that the trip was too dangerous for Aodhfionn as he was still young, but no one was going to take in the son of a pair of no good thieves, upon realizing that they decided that the best option was to sell Aodhfionn as a slave as it would be the only way for someone to take in such a trouble child.
On their way towards Tailos, in a forest south of Harknest they found a small town named Fael in which there lived a human by the name of Lorcán Ruarc who was known to have had anthros as slaves previously, it was the best they could think of in such a moment, maybe there was a better answer but time did not allow for much to think about and so, they did what they thought was their only choice.
Servantile life
Edit
It was quite a shock for Aodhfionn, the sudden turn of events was too much to handle for him, he didn't understand why they had to leave their home and why his parents had to leave without him and leave him with his "Uncle Lorcán Ruarc" who he had never heard of before, he wasn't even an anthro like him so it was rather hard to understand, but he wanted to make his parents proud and promised to stay with him and wait for the day they'd return to get him, once they had no more "Money issues".
At first it was very tough for Aodhfionn to adapt to his new home, "Uncle Ru" was way too strict and Aodhfionn's previous learnings only got him in trouble with him, he began to understand that taking others' belongings was something that wasn't seen as good, it made him question all that he learned from his parents but in spite of it he still yearned for the day he'd get to see them again.
Aodhfionn began to see things in a new light as he saw how different Fael was, there was hardly any crime in this small town and everyone seemed to know each other, he learned the value of hard work, maybe a little too much hard work considering his situation, it was a rather extreme change, but he managed to adapt.
The days of waiting turned into weeks, the weeks into months and the months into years, before he knew it a little over a decade had passed, he was now 21 years old, the people of the town who he had grown to know and love couldn't bear to see Aodhfionn keep waiting for his parents to come back while working tirelessly for Ruarc, they didn't understand well how Aodhfionn could see such a person as family considering the way he was treated by Ruarc and so, some of the towns people decided to take it upon them to make sure Aodhfionn could live a better life than that and one night had Aodhfionn sneak out at a late hour under the pretense of a surprise for his "Uncle Ruarc", once he went to meet them they told him that Ruarc had allowed him to go look for his parents and that they would help him get to Tailos so he could go to Chaimsland to look for his parents, Aodhfionn was tired of waiting for them to return and decided to take this chance to go look for them.
He immediately embarked on a trip towards Tailos, it was a new and exiting world for him but his goal was to find his family, he headed towards Talios but he got off track as this was his first time traveling on his own, he instead ended up heading towards Vile Root, unaware of what awaited him there...
Lorcán Ruarc
Edit
Aodhfionn's legal owner after being sold to him by his parents, even if Ruarc isn't the nicest person Aodhfionn doesn't hold a grudge against him, often even refering to him as "Uncle Ru".
Elementals
Edit
Hugh Brown
Edit
Hugh is a really good guy, he is someone that has earned Aodhfionn's trust by trusting Aodhfionn with his watch and by not being judgemental about Aodhfionn's past and inability to read, while Aodhfionn still thinks Hugh is a bit emotional sometimes, he now thinks that this is a quality that makes Hugh a great person and even a greater friend. Something Hugh said has reminded Aodhfionn of Ruarc and hearing such a thing from someone he was developing feeling for is affecting Fionn heavily, making him have second thoughts about how much he can trust Hugh and everyone else.
Mira Taer
Edit
Mira seems like a nice person to him, she seems to care for her friends deeply although she sometimes appears to be a bit detached, she also seems to be incredibly good at deciphering people which makes Aodhfionn nervous as he doesn't know what she'd think of him if she knew all of his past, Aodhfionn still appreciates that she seems to often be concerned and protective over him. Mira is a potentially very good friend to Aodhfionn but he is still not used to talking things out and specially his past and things that embarrass him very well and he feels Mira is digging around too much, which makes him very uncomfortable.
"Sub" Sylvan Hectus
Edit
A strong ally and possible good friend, although it seems he can be a bit brusque, considering he seems to have some rather powerful abilities makes him someone on who's bad side Aodhfionn does not wish to be in.
Dark Harss
Edit
He seems like a nice person and rather thoughtful to have still offered to help look for Aodhfionn's parents despite loosing a familiar of his, Aodhfionn, while he has never quite experienced the death of a loved one, feels very sympathetic of Dark's predicament and this is quite saddened by this himself. He can be a bit nosy though and ask questions that are very uncomfortable to Aodhfionn yet still be entirely unaware of Aodhfionn's uneasyness.
Momo Tweedsley
Edit
Aodhfionn thinks Momo is a rather nice person, very energetic and friendly although he does not appreciate very much when she reads his mind without any kind of warning, often resulting in an embarrasing situation when he thinks something to himself and she "barges in".
Will'O'Wisp Haze
Edit
He seems pretty shy but is also very nice, Aodhfionn really appreciates him helping him out without judging him for his inability to read. Apparently quite reserved and sleepy.
Raole Hetzel Thorzin
Edit
He seems nice enough and seems to like who whole magic powers deal, though Aodhfionn is not quite sure on how to strike more conversation with him.
Falaos Johnathon
Edit
Falaos seems like a nice enough guy to Aodhfionn, a bit careless with his wording but its not like Aodhfionn himself is better at that.
Max Crowcross
Edit
In Aodhfionn's opinion Max seems like a really good guy who cares deeply for his friend and family.
Liam Jordan
Edit
Liam doesn't seem like a bad guy but its clear to Aodhfionn that he is quite the "armored" loner, is saddens Aodhfionn a bit to see someone who has such a hard time trusting and opening up to others even a bit.
Aquintances
Edit
Aodhfionn's first friend in the elementals's group, he finds her to be rather pleasant to have around and he believes she is very trustworthy. It seems like beasts might be the only ones that can be trusted.
Sarah Acker
Edit
A playful little girl and sister to Zoe Acker, Aodhfionn has been asked to watch over her twice now even if one was just for a minute, Aodhfionn enjoys watching over her and playing with her.
Zoe Acker
Edit
A very nice and friendly woman who is Sister to Sarah, she often asks Aodhfionn to watch over Sarah which he actually quite enjoys.
Yumo Tweedsley
Edit
Momo's brother and apparent complete opposite, Aodfionn doesnt really have an issue with him being quiet but in his opinion, Yumo could stand to learn to be a bit more warm towards people.
Illadoce Lynet
Edit
At first Aodhfionn thought he seemed nice although their first meeting wasn't ideal, after new events Aodhfionn fears Illadoce as he is someone who is quite dangerous and irrational, Illadoce has however proven to regret his previous actions, making Aodhfionn feel compelled to give him a second chance.
His full name could possibly translate to something like "White-fire forest wolf".

Firth actually has two different meanings, "Arm of the sea" as told by Scottish or "Forest" as told by the English.
Aodhfionn is a Gaelic name and is pronounced as "Ae-phin".
His Birthday is equivalent to September 8, the International Literacy Day.
Aodhfionn thinks that all signs only indicate that you are going the right way.
Aodhfionn is best waifu.