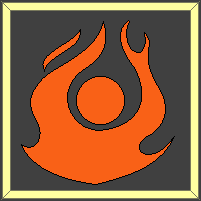 Arrogance
The Element of Fire has not yet spoken in the roleplay.
The hosts of Fire originate from the Vulpes Clan.
Current Host
Edit
The current host of the element of fire is Falaos Johnathon.
Previous Host
Edit
The previous host of the element of fire was Hutch Johnathon.
Ancient Host
Edit
The original hero of fire was Ashley Johnathon.
Life Span
Edit
The Fire elemental's average life span isn't altered by their element.
Abilities
Edit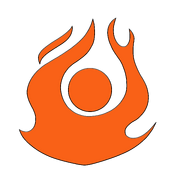 As an elemental bearer grows in strength, they get more, and more powerful abilities. Elements of fire at their strongest will posses the ability to:
(-) Hurl balls of fire at opponents
(/) Burn things with just a touch
(+) Create flames of any heat
(+) Cover their body in flames without injury
Just like every element, if an elemental overuses their ability, certain consequences will happen.
Unknown Stage
Edit
The user will stop creating fire, they will create ash.
Final Stage
Edit
If the user continues doing this, they will eventually turn into ash and blow away in the wind.
Unnamed
man

Unnamed
woman

Unnamed
man

Unnamed
man

Wallace
Johnathon

Delta
Denton

Raymond
Denton

Micheal
Johnathon

Duncan
Johnathon

Leonard
Denton

Taylor
Denton

Roy
Johnathon

Neith
Weaver

Athena
Johnathon

Hector
Johnathon

Ina
Johnathon

Maxwell
Colter

Theodore
Johnathon

Annabelle
Johnathon

Neil
Wise

Eva
Wise

Maya
Johnathon

Buck
Johnathon

Clare
Johnathon
See also:
Pages in category "Fire"
The following 10 pages are in this category, out of 10 total.