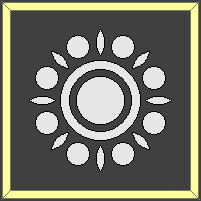 Insanity
The hosts of Light originate from the Chiro Clan.
Current Host
Edit
The current host of the element of light is L. Adrear.
Ancient Host
Edit
The original hero of light was Reiner Adrear.
Abilities
Edit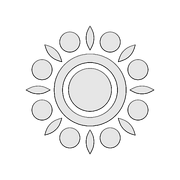 As an elemental bearer grows in strength, they get more, and more powerful abilities. Elements of light at their strongest will posses the ability to:
(-) Create and bend light
(/) Create illusions for one or multiple people
(+) Wake a person from even the deepest of sleeps (including comas)
(+) Solidify light into a physical object

This is especially draining to maintain
Just like every element, if an elemental overuses their ability, certain consequences will happen.
Final Stage
Edit
There aren't any real unique deaths, the user just dies.
Orion
L.

Bertram
Adrear

Ramona
Adrear

Dedrick
L.

Maxine
L.

Damian
Adrear

Selena
Adrear

Lucille
Adrear

Delling
Adrear

Zara
Aedi

Mabel
Aedi

Zen
L.

Malva
L.

Isaac
L.

Chandra
L.

Luna
Dolan

Xavier
Adrear

Assida
Adrear

Clara
L.

Morice
L.

Chet
L.

Cynthia
Adrear

Clarence
Adrear

Phedra
Adrear

Lucretia
Mayes

William
Mayes

Molto
Aedi

Bella
Aedi

Nelda
L.

Antonio
Adrear

Stella
Adrear

Alexei
Dolan

Tracey
Mayes

Albert
Mayes

Poppy
Gardiner

Joy
Gardiner

Jordan
Aedi

Enrico
Aedi

Diana
Adrear

Samson
Adrear

Unnamed
Child

Naomi
Mayes

Symone
Mayes

Wren
Gardiner

Wray
Mathias

Tatiana
Mathias

Alice
Aedi

Kevan
Adrear

Jaquelyn
Mathias

Kerr
Mathias
Pages in category "Light"
The following 4 pages are in this category, out of 4 total.
Ad blocker interference detected!
Wikia is a free-to-use site that makes money from advertising. We have a modified experience for viewers using ad blockers

Wikia is not accessible if you've made further modifications. Remove the custom ad blocker rule(s) and the page will load as expected.