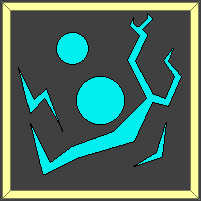 Self
The Element of Lightning has not yet spoken in the roleplay.
The hosts of Lightning originate from the Draco Clan.
Current Host
Edit
The current host of the element of Lightning is Will'O'Wisp Haze.
Previous Host
Edit
The previous host of the element of Lightning is Jitx Moonseer.
Ancient Host
Edit
The original hero of Lightning was Hrr'Ta the Moon Seer.
Life Span
Edit
The Lightning elemental's average life span is not directly altered by their element, but the damage done by using it may shorten the host's lifespan.
Abilities
Edit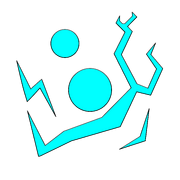 As an elemental bearer grows in strength, they get more, and more powerful abilities. Elementals of Lightning at their strongest will posses the ability to:
(-) Electrify any object
(/) Call lightning from the sky
(+) Create and throw balls of plasma
Just like every element, if an elemental overuses their ability, certain consequences will happen.
Final Stage
Edit
The user turns into a ball of plasma with a burst of extra strength, then they will explode afterwards
Ither with
Storm Eyes

Ahv'Ees
Huskweed

Silt
Seeker

Rag'Dorrn
Dawn Break

Salem
Rock Grinder

Crisis
Dawn Seeker

Ha'varrorn
Stem Cutter

Ocean the
Moon Seer

Na
Growl

Marr'Ta
Dawn

Sihv
Dawn Seeker

Sil
Stem

Sunset
Cut Thorn

Iris
of Scales

Suyyok
Tidenetter

Unnamed
Man

Sylaim
Moonseer

He'mos
Tidenetter

Kodda
Haze

Unnamed
Woman

Unnamed
Child
Pages in category "Lightning"
The following 8 pages are in this category, out of 8 total.