Ambition
The Element of Metal has spoken two times so far in the roleplay.
'Selfish. Unfitting.'
'You are at my mercy.'
The hosts of Metal originate from the Canis Clan.
Current Host
Edit
The current host of the element of metal is Sylvan Hectus.
Ancient Host
Edit
The ancient hero of metal was Sean Temper.
Life Span
Edit
The Metal elemental's average life span isn't altered by their element.
Abilities
Edit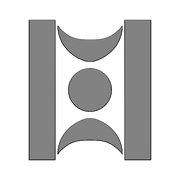 As an elemental bearer grows in strength, they get more, and more powerful abilities. Elements of metal at their strongest will posses the ability to:
(-) Create some metals and warp any they have had contact with
(-) Be able to detect metal's location and identify its aspects
(/) Regenerate metals at a slow pace
(/) Make "living" armor around themself
(+) Bring metals to any temperature
(+) Create golems
Just like every element, if an elemental overuses their ability, certain consequences will happen.
First Stage
Edit
The user temporarily loses the ability to create metal.
Second Stage
Edit
After continuously overusing the power or trying to use it after it disappeared, the user becomes unconscious.
Third Stage
Edit
Warping metal physically hurts the user, making metal is worse, activating any metal sense will hurt the user. May fall unconscious at any point until they are rested.
Fourth Stage
Edit
The user starts turning into metal, starting at the extremities, and working its way to vital organs and the head. The type of metal is usually the one the user first discovered and used, as the user is most comfortable with manipulating it. All of this is permanent.
Final Stage
Edit
The user completely turns into metal, but is still conscious inside their shell for a few hours.
Unnamed
Blacksmith

Unnamed
Woman

Talia
Hunter

Caolán
Hail

George
Hunter-Hail

Benjamin
Steelington

Sam
Hectus

Sabrina
Hectus
Pages in category "Metal"
The following 8 pages are in this category, out of 8 total.