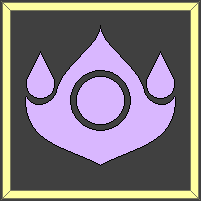 Exposure
The Element of Mind has not yet spoken in the roleplay.
The hosts of Mind originate from the Bovid Clan.
Current Host
Edit
The current host of the element of mind is Momo Tweedsley.
Previous Hosts
Edit
The previous hosts of the element of mind was Chira Tweedsley.
Ancient Host
Edit
The original hero of mind was Ivan Angora.
Life Span
Edit
The Mind elemental's average life span isn't altered by their element.
Abilities
Edit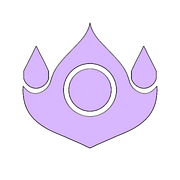 As an elemental bearer grows in strength, they get more, and more powerful abilities. Elements of mind at their strongest will posses the ability to:
(-) Hear the thoughts of those around them
(/) Project a message directly into someone's mind
(/) Tell without a doubt if someone is lying
(+) Link their comerades' minds
(+) Give inanimate objects the ability to think
Just like every element, if an elemental overuses their ability, certain consequences will happen.
Final Stage
Edit
The user becomes braindead. They would be in a vegetative state, they can still use their powers but they wouldn't know how to, the user will then die afterwards.
Juna
Empire

Amith
Empire

Croana
Empire

Michus
Empire

Ambridge
Toll

Titaur
Toll

Pepper
Miles

Galus
Miles

Yera
Tweedsley

Magnus
Tweedsley

Unnamed
man
See also:
Pages in category "Mind"
The following 6 pages are in this category, out of 6 total.
Ad blocker interference detected!
Wikia is a free-to-use site that makes money from advertising. We have a modified experience for viewers using ad blockers

Wikia is not accessible if you've made further modifications. Remove the custom ad blocker rule(s) and the page will load as expected.