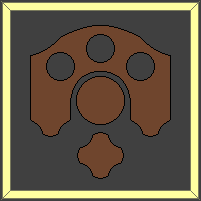 Blindness
The Element of Earth has spoken four times so far in the roleplay.
'You have done so much wrong in so many ways.'
'Can't you see?'
'It is time to impose some restrictions on you.'
'The rules are not to be broken.'
The hosts of Earth originate from the Homin Clan.
Current Host
Edit
The current host of the element of earth is Kara E. Sentry.
Ancient Host
Edit
The original hero of earth was Helga Order.
Life Span
Edit
The Earth elemental's average life span isn't altered by their element.
Abilities
Edit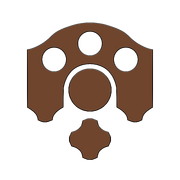 As an elemental bearer grows in strength, they get more, and more powerful abilities. Elements of earth at their strongest will posses the ability to:
(-) Move rocks and dirt with only their mind
(/) Renew nutrients in soil
(/) Feel the vibrations of the Earth (Tremorsense)
(+) Control lava
(+) Create golems
Just like every element, if an elemental overuses their ability, certain consequences will happen.
Unknown Stage
Edit
The user starts turning into stone, if they continue to push, the process will accelerate. All petrification is permanent.
Final Stage
Edit
The user completely turns into stone.
Derrick
Altheia

Marrian
Jordan

Jayla
Sentry

Henry
Altheia

Unnamed
Man

Samuel
Altheia

Remus
Altheia

Deservus
Jordan

Erik
Sentry

Theresa
Sentry

Jacob
Altheia

Sarah
Jordan

Vorec
Jordan

Kara
Sentry
See also:
Pages in category "Earth"
The following 8 pages are in this category, out of 8 total.