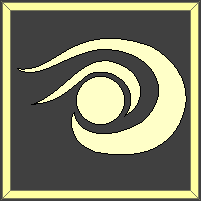 Uncertainty
The Element of Wind has not yet spoken in the roleplay.
The hosts of Wind originate from the Equus Clan.
Current Host
Edit
The current host of the element of wind is Raole Hetzel Thorzin.
Ancient Host
Edit
The original hero of wind was Zachary Gaeron.
Life Span
Edit
The Wind elemental's average life span isn't altered by their element.
Abilities
Edit
As an elemental bearer grows in strength, they get more, and more powerful abilities. Elements of wind at their strongest will posses the ability to:
(-) Make the wind blow or stop
(-) "Throw" short bursts of air
(/) Create tornadoes
(+) Create and remove any gas in an area
Just like every element, if an elemental overuses their ability, certain consequences will happen.
Unknown Stage
Edit
The user will start to feel drowsy, continuing to do this will make the user pass out.
Final Stage
Edit
There aren't any real unique deaths, the user just dies.
Unnamed
woman

Selwym
Lambyrth
See also:
Pages in category "Wind"
The following 6 pages are in this category, out of 6 total.